Good Reasons To Get (or stay) Married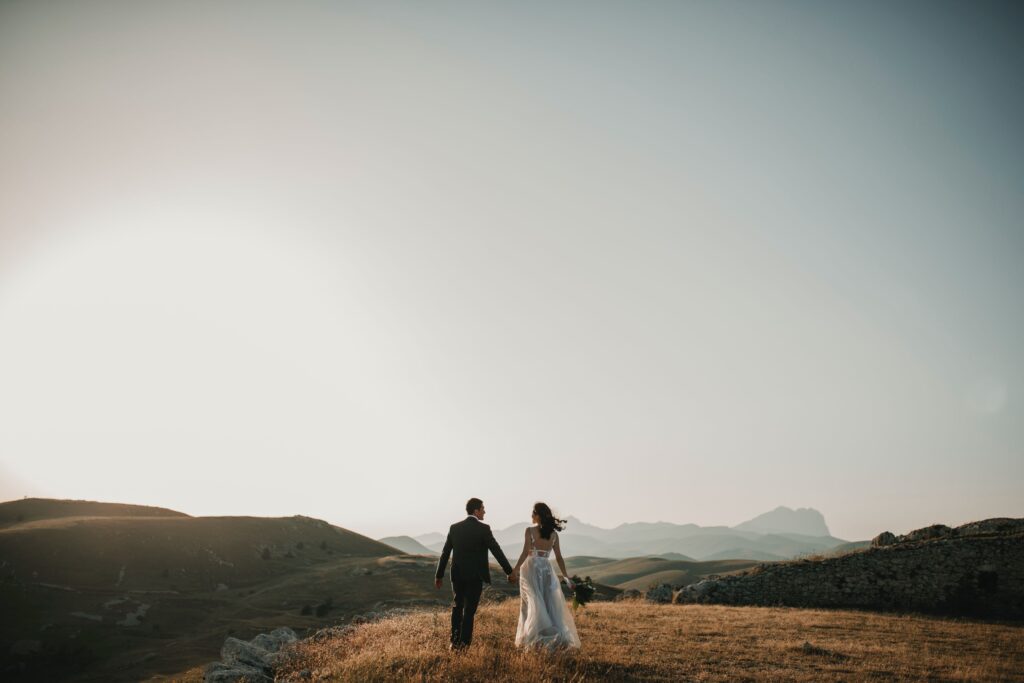 Maybe you've been dating for a while and hope the relationship leads to something permanent. If so, what are some reasons why you should marry the person you've been dating?
(If you're already married but are going through some hard times, these might be the reasons you're looking for to persevere and stay married.)
Every relationship has occasional disagreements and fights, even uncomfortable tension sometimes.
Getting married is a life-altering decision.
We all love the idea of love at first sight and fairytale romances, but the decision to get married should include your head and not just your heart.
Bad and Good Reasons to Get Married
People get married every day for reasons both good and bad.
Bad reasons to get married include loneliness, pregnancy, getting old, feeling like you're running out of time, financial or lifestyle security, or social status. Marrying for the wrong reasons will likely result in an unhappy marriage or divorce.
Good Reasons to Get Married (Or Stay Married)  
Real love and True Commitment
Being head over heels in love with someone isn't a good enough reason to get married.
Love can be blind, especially at the beginning of the relationship. People tend to overlook certain beliefs, values, characteristics, or behaviors that would otherwise be a red flag.
Those things don't go away after marriage; they're amplified, giving rise to serious issues.
A healthy, happy, quality marriage is founded on love. Marriage isn't a job; it's a sacred relationship intended to stand the test of a lifetime.
It's essential to become fully aware of your partner's weaknesses and shortcomings to know if you would enjoy a permanent relationship with them.
If not, you need to think twice about marriage because if you move forward, you will face more conflict, stress, and disagreements than you imagine. You'll be forced to make compromises to keep the peace, resulting in stealing your inner peace.
If you can happily accept your partner's weaknesses and shortcomings, that's a good sign.
Marriage is a lifelong commitment. Having many differences can cause internal and external stress that damages the marriage.
Companionship аnd Stability
Relationship instability is painful.
Anyone who's experienced their share of up/down or on/off-again relationships longs to find someone who will stand by their side through thick and thin forever.
Finding someone who seems perfectly suited to you and who is also stable, loyal, and committed, is an excellent reason to get married.
Stability is a good sign.
But besides stability, you're looking for a caring and loving partner with whom you enjoy spending time. Your partner should be able to provide healthy, loving, and stable companionship.
Life will have its ups and downs. Having a loving partner who will stay by your side and support you during those times is a great reason for seriously considering saying, "I do."
Financial Support
Nowadays, people shouldn't get married for money, social power, or status. But having a partner you can count on to pull their weight financially is an important consideration and makes life easier.
Work and career stability and the desire to create a better life through responsible, ethical labor are important.
A disinclination to work is a red flag.
Both partners should be committed to contributing financial security to the marriage.
Family Planning
Do you and your partner want the same thing regarding family planning?
Do both want kids?
If both partners already have children, have the dynamics and effects of blending the family been more positive or negative?
And what about if one partner has children and the other doesn't? Are the children lovingly accepted and embraced?
Starting a family and raising children іѕ а serious responsibility.
It's important to share similar parenting values for the marriage to be happy and successful.
Enjoying Life Individually and Together
Some people resist the idea of marriage because they see it as the loss of their freedom.
But just because you get married doesn't mean you stop pursuing your interests and passions.
Does your partner give you the freedom to live your life? Do they encourage you to take time for yourself? If so, these are good signs.
But then there are the things you'll enjoy together, giving you double the pleasure!
You will have a travel partner and adventure buddy. Perhaps you'll even share each other's interests and dreams.
Being with a partner who seeks to control your time and decisions is a red flag that some people overlook. Don't let good intentions and charm blind you.
Also, it's a red flag if your partner expresses little interest or support in your dreams and goals.
There's an old saying that when you meet the right person, you'll just know. There's some truth to that gem of wisdom.
We're all imperfect, but there's someone who is perfect for us.
When you meet that someone, peace begins to settle upon your heart; doubt and hesitation begin to fade.
Things will start falling into place without too much effort because everything just seems to "fit."
You'll know when you're "forcing" it. Be cautious if that's the case because things don't get easier after marriage.
If you think and feel you've met the right person… if you're considering marriage for good reasons, not bad, don't let them get away. Seek God's blessing and timing on the relationship and on popping the question.
You can never be sure if you've made the right decision when choosing a life partner, but if your relationship mirrors these good reasons to get married, it's probably a decision you won't regret. Just make sure you give yourself time for everyone's true colors to be fully revealed.