flipping the switch the new small group curriculum
Introducing the NEW Mad About Marriage six-session small group curriculum. This course is designed to flip the switch on your relationship from "just plain mad" to "madly in love."
So many couples are calling it quits and giving up on their marriages. Others are settling for an average relationship with a lukewarm marriage where status quo, routine, and boredom rule the day. Nobody wants that! So we know you will be thrilled with the results you will achieve as you explore and apply the principles for being madly in love.
These first six sessions form a solid foundation upon which to build an enduring marriage. You can have the marriage of your dreams, one that is filled with trust, love, respect, playfulness, physical and emotional intimacy, and fun.
For more information call (888) 940-0062 or email [email protected]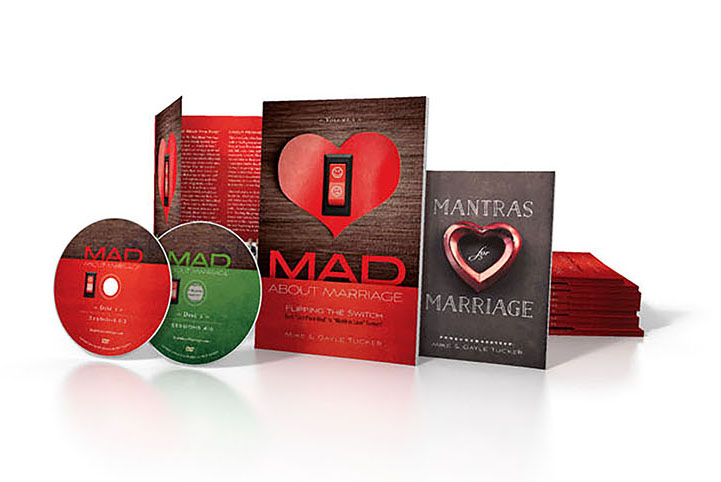 A small group curriculum course designed to enrich marriages through a series of individual, relational and group exercises. Experts join Mike & Gayle Tucker from Lifestyle Magazine's Mad About Marriage television series to guide couples through the following topics: Your Marriage Is Good Enough; Forgiveness; Marriage Myths; Intimacy & Desire; Love & Respect; and Commitment.
$199.95 / Leader's Kit (10 pack)
Small Group Kit Includes:
6 videos

, one for each session

Leader's

Guide

10 Participant

Guidebooks

Mantras for Marriage

Book