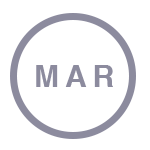 Mike Tucker
WHAT Mad About Marriage RICHARDSON, TX
WHEN March 13 & 20, 2021
Saturday, 4:00 - 6:30 pm Mad About Marriage Seminar
1. wrapped snacks will be available with water bottles
2. Sanitizers will be available in the different areas of the venue.
3. We ask participants to follow the CDC guidelines for mask use and social distance.
WHERE Canyon Creek Project
2800 Custer Parkway
Richardson, TX 75080
Cost: Free (registration required)
Local Coordinator: Email
VIRTUAL VIEWING OPTIONS AVAILABLE