Books, pens, and bling. This is where you get it. Review the items and take note of what you want to order.
Call Helga at 805.955.7700 or email [email protected] to place your order. In the email heading type AFFILIATE ORDER. List items and quantities and provide your phone number in the email.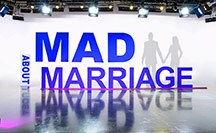 Mad About Marriage®

Participant Guidebook - $9.99

$6.99

A single participant guidebook and pen set for the Mad About Marriage Seminar. Made available to seminars that are larger than 50.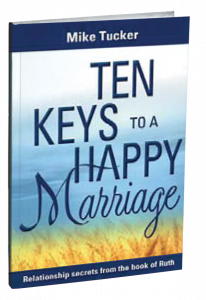 Ten Keys To A Happy Marriage -
$12.99
$9.09
Learn to communicate your love through commitment, good character, and tender concern for your spouse. The book contains great practical advice from the book of Ruth.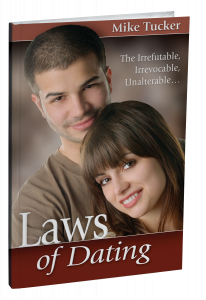 Laws For Dating -
$1.99
$1.39
Dating should be fun, but too often it isn't. Pastor and counselor Mike Tucker offers dating advice to help you find the right person!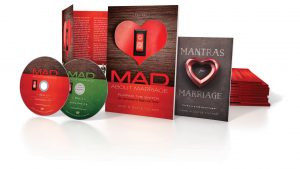 Mad About Marriage: Flipping The Switch Small Group Curriculum -
$199.95
$139.97
Designed for small group settings, this 6-week course will lead couples, whether they are struggling or happily married, through the process of "flipping the switch" to a GREAT marriage.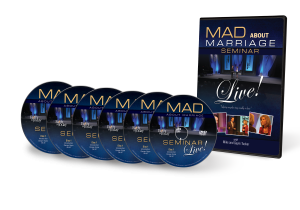 Mad About Marriage LIVE -
$99.99
$69.99
Mike & Gayle Tucker of Faith For Today Television bring their live Mad About Marriage Seminar to your home on this 6-session DVD set. Mike & Gayle deal with a wide range of relationship topics, offering practical advice for the issues that couples face every day.
 Topics include:
Communication

Connection

Spirituality

Problem Solving

Marital Expectations

Rewinding Conversations

The Big Stuff – Destructive Issues

Forgiveness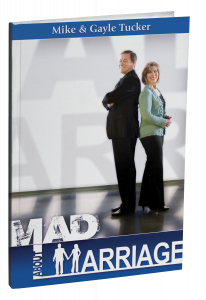 Mad About Marriage -
$1.99
$1.39
Adapted from their successful Mad About Marriage weekend seminars, Mike & Gayle's book helps couples take their marriage from "just plain mad" to "madly in love". They address some of the issues that are wreaking havoc in American homes today. You will find yourself recommitted and more in love with your spouse.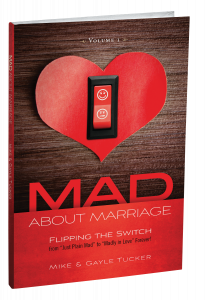 Mad About Marriage Participant Guidebooks -
$14.95
$10.47
Individual participant guidebooks for the Mad About Marriage: Flipping the Switch small group sessions.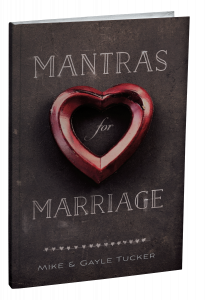 Mantras For Marriage -
$3.99
$2.79
Call it what you will, this book shares the mantras or "mottos" that have become the guiding principles of successful marriages. Great for gifts and give-ways, learn how to create a mantra that fits who you are as a couple and where you wish your relationship to be.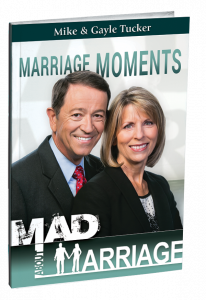 Marriage Moments -
$2.99
$2.09
Mike and Gayle Tucker offer realistic and down-to-earth insight into what makes a great relationship. The book addresses sensitive issues such as forgiveness, jealousy, financial difficulties, anger, communication, illness, addiction, extramarital affairs, and much more.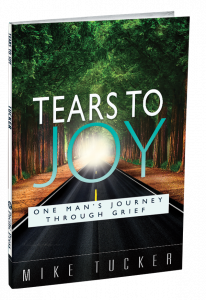 Tears To Joy -
$14.99
$10.49
Mike Tucker details his journey through grief after the loss of Gayle Whitacre Tucker, his wife and ministry partner of 40 years. In sharing his story, Mike also highlights research and material that he found helpful and reliable in the process of recovery. Tears To Joy will bring you courage as you navigate through life's most difficult journey.
Placeholder: MAM Travel Tumbler
Placeholder: MAM Polo Shirt - Men
Placeholder: MAM Dress Shirt - Men
Placeholder: MAM Polo Shirt - Women
Placeholder: MAM Dress Shirt - Women